Before you buy anything, ask yourself two questions. One: do I really need this? And two: could I put this purchase off another week, month, year? If you're honest with yourself, you'll be surprised at how many purchases you can delay or avoid altogether; even better, how much money can you save. And you'll realize how perfectly well you can get along with what you already have.
Money money money…
There's no denying the importance of money and the stress it causes. In fact, one of the main reasons people feel worthless and have low self-esteem is due to money-related issues. In these tough economic times, it's more important than ever to gain control of your financial situation in order to gain control of your life.
Smart Investment Steps You Can Take Right Now
. For most solopreneurs, it's a gradual process of learning how to invest in their business. Begin by making small purchases to better your brand. Here are a few ideas to get you started:
Join a Content Membership
If you struggle with keeping your blog up to date or don't know what to say in your emails to your mailing list, consider joining a content membership. These memberships provide you with monthly content in exchange for a small fee.
The important thing is to choose a membership that has content you'll actually use. If you join a membership for fitness content and you blog in the survival niche, then a lot of the content isn't going to be relevant to your audience.
Take a Class to Better Your Skills
Every solopreneur has an area or two where their skills are weak. Maybe you struggle to make graphics or perhaps you can't master the software that would make your business so much easier to run. Don't just acknowledge your weaknesses—act on them.
Look around for a class or workshop where you can learn how to improve your skills. For example, if graphics trip you up, take a class on how to use PhotoShop. If you don't know of any graphics classes, reach out to your business groups. Ask for a recommendation and see who your community has enjoyed learning from.
Grab Some Image Credits
There are plenty of free photo sites online. But some can be time-consuming to find the exact image you want to post and have to research the usage rights.  One site that offers beautiful free photo is unsplash.
You might even choose to purchase photos because it's easier to pop a search term into a stock site and browse a huge collection of images. That's why paying for image credits like the ones on Deposit Photos can be a smart idea. You save time and money when you opt for a royalty-free stock photo.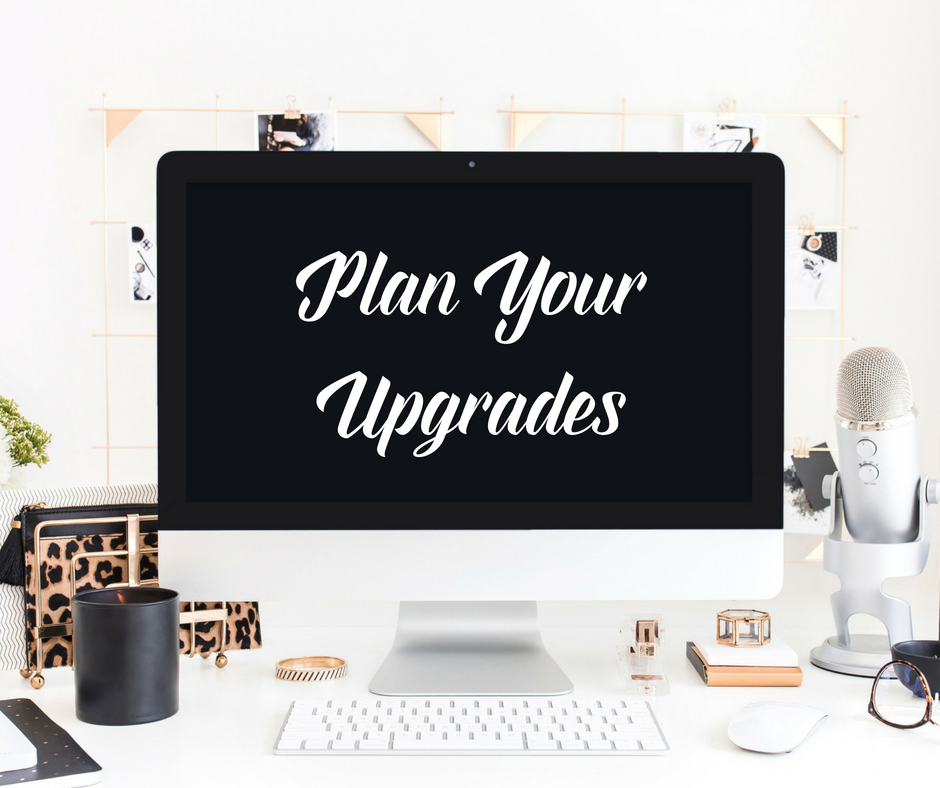 Upgrade to a Quality WordPress Theme
When you first started out, you may have opted for a free WordPress theme. There's nothing wrong with using a free theme. But after a few months, you may find a free theme no longer suits your needs.
Now, you could use a landing page to get visitors to sign up for your opt-in gift. You want a theme that's responsive and doesn't rely on using an old plugin. You'd like to easily customize your website with just a few clicks.
Go ahead and splurge on a new theme. Not only will your site look great, but you'll feel more confident and professional with a premium theme, too.
Pay for Premium Plugins
Most WordPress plugins are free and easy to use. But some plugins are premium and worth investing in. For example,  Backup Buddy makes a backup copy of your entire website. If your site is ever targeted by hackers or goes down unexpectedly, you can easily restore it within a few minutes.
Many plugin creators release free versions of their plugins. This gives you the chance to try before you buy. If you like what you see, don't be afraid to upgrade to the premium option.
If you struggle to invest in your business, understand that you're not alone. It will take time for you to establish a new mindset and for that mindset to feel natural to you. But in the meantime, focus on taking baby steps. Try tiny investments and your courage will grow.